Thursday, September 14, 2017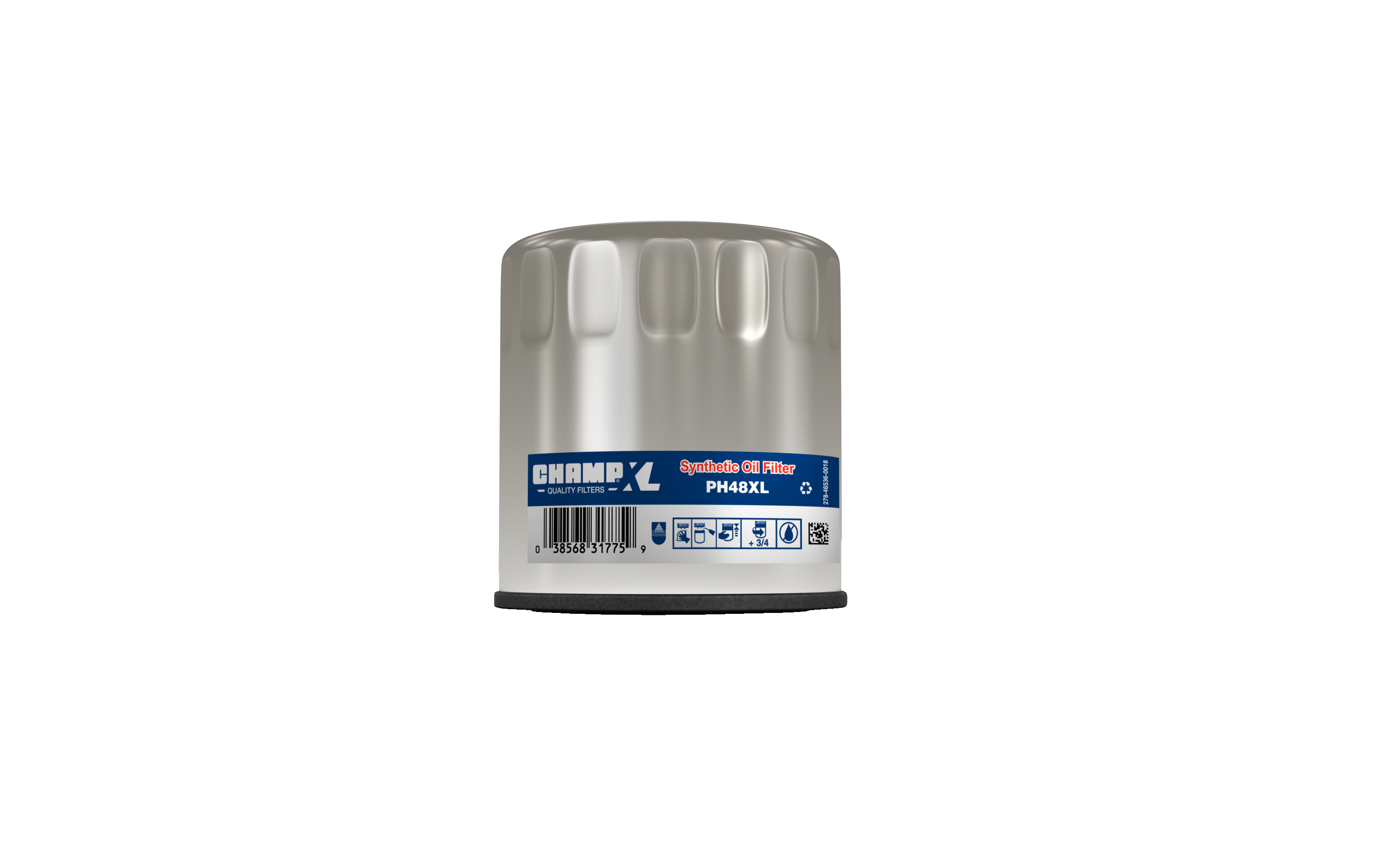 High-Efficiency, High-Capacity XL Filters Are Engineered for Maximum Performance
TOLEDO, OHIO, SEPTEMBER 14, 2017 – Champion Laboratories, Inc., the company behind the most trusted brand names in the automotive, fuel-dispensing and heavy-duty filtration industries, is pleased to introduce Champ® XL oil filters, specifically developed to maximize synthetic oil performance.
Today's high-performance engines demand synthetic oil and require a filter developed to keep up with this recent evolution in oil technology. Champ's synthetic oil filters provide cutting-edge filtration technology, specifically engineered to help leverage the unique benefits of synthetic oil blends and extend engine life.
Available in 29 part numbers that provide synthetic oil filtration in vehicles ranging from 4-cylinder cars to super-duty pickups, the XL line offers many modern benefits including:
High-efficiency synthetic blend media that filters out even the smallest particulate.
High capacity to provide longer service intervals.
Increased protection for today's engines that run at higher operating temperatures.
Champion Laboratories sales representatives will be available to answer questions and provide more details about Champ XL filters at the 2017 AAPEX trade show October 31-November 2 at the Sands Expo in Las Vegas. Champ's customer service and support staff can be reached directly through the Champ mobile app (available in the Apple App and Google Play stores) or by calling (800) 851-3641. For more information about Champ filters, visit www.champlabs.com/brands/champ/