Saturday, June 24, 2017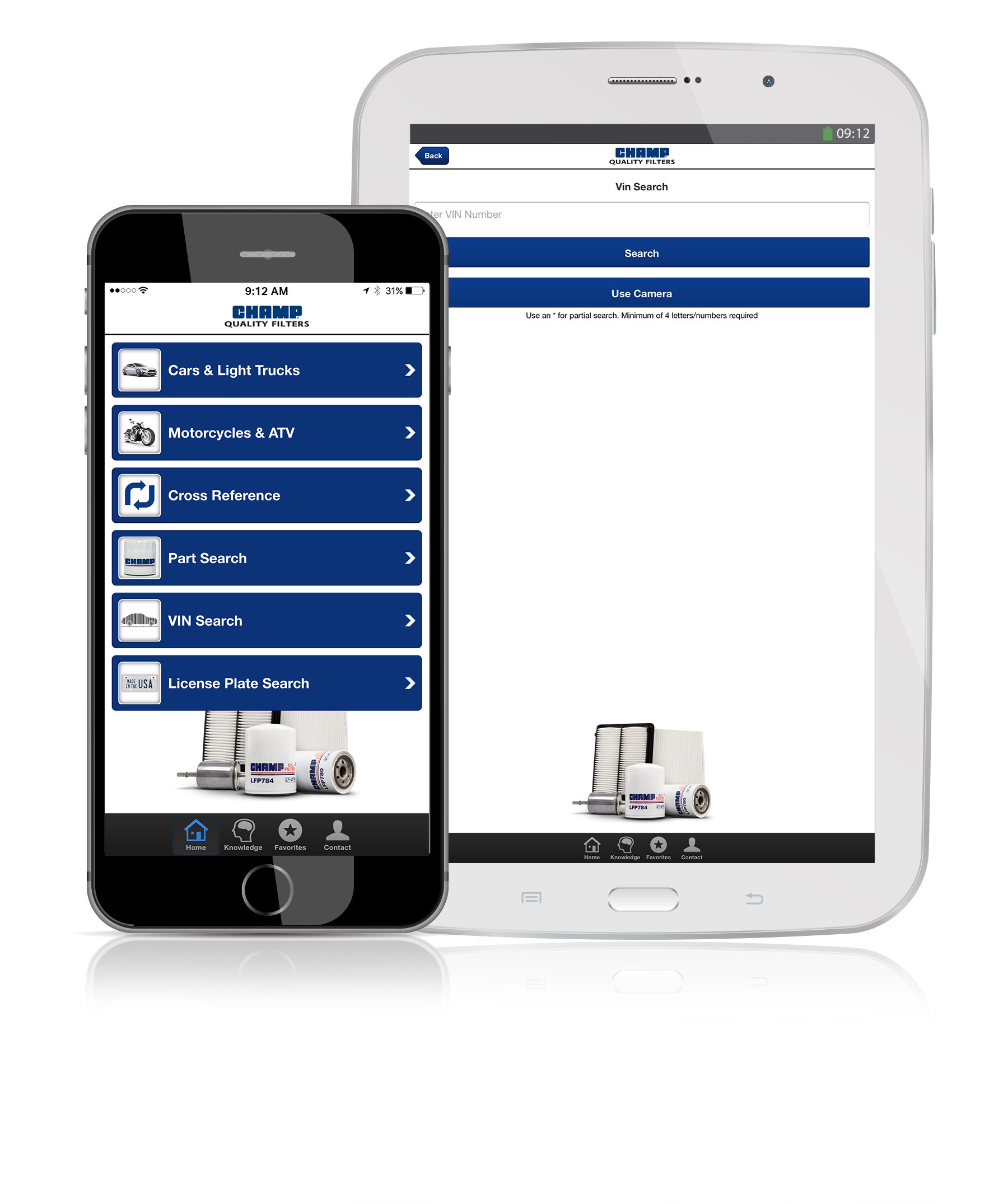 TOLEDO, OHIO, JULY 24, 2017 – Champion Laboratories, Inc., the company behind the most trusted brand names in the automotive, fuel-dispensing and heavy-duty filtration industries, is pleased to introduce a new app for its brand of Champ® filters that makes identifying the right filter technologies for cars, light-duty trucks, motorcycles and ATVs easy and convenient.
Featuring extremely user-friendly search tools, such as part look-up by Vehicle Identification Number (VIN), the new app puts all of the information users need to find a Champ oil filter, air filter, cabin air filter, fuel filter or transmission filter in the palm of their hand. The free app can be downloaded on iOS- and AndroidTM-powered smart phones and tablets by searching Champ Quality Filters on iTunes and Google Play. The new app from Champ features a clean, uncluttered display that is optimized for viewing and interaction on mobile devices. Designed to be streamlined and easy to use, the app offers users these primary search tools:
VIN Search: Use the app's camera to take a picture of a VIN, or type in a VIN to obtain
a list of filters available for that VIN.
License Plate Search: Type in a license plate number to obtain a list of filters available
for the automobile assigned to that license plate number.
Part Search: Type a Champ part number into the app to obtain a part description, part
dimensions and vehicle compatibility information.
Champion Laboratories' customer service and sales representatives cover the globe and are ready to answer questions and provide more information about Champ filters. The support staff can be reached directly from the app, or by calling (800) 851-3641. For more information about Champ filters, visit www.champlabs.com/brands/champ/